We're used to scrolling on our phones and television channels. Can you, in similar vein, scroll your soul intentionally? With mindfulness and gratitude, can you do a bit of soul-digging and emerge empowered? Can you use the power of words and language to completely transform your life? Yes, you can. Suzanne Heyn, founder of Soul Scroll Journals, tells us how in an interview, taking off from her best-selling "Self-Love Guided Journal".
"We have rich, nuanced language to help people put into words what they're feeling, to validate their experiences, and to help them heal. This book is a book of love, understanding, a carefully designed journey to guide you home to the deepest part of yourself. Please commit to the journey and spend time each day with the material. It's easy to resist, but lasting transformation waits for you on the other side. I cannot wait to hear how it goes for you. Happy soul scrolling!" she writes in the journal.
Excerpts from our conversation…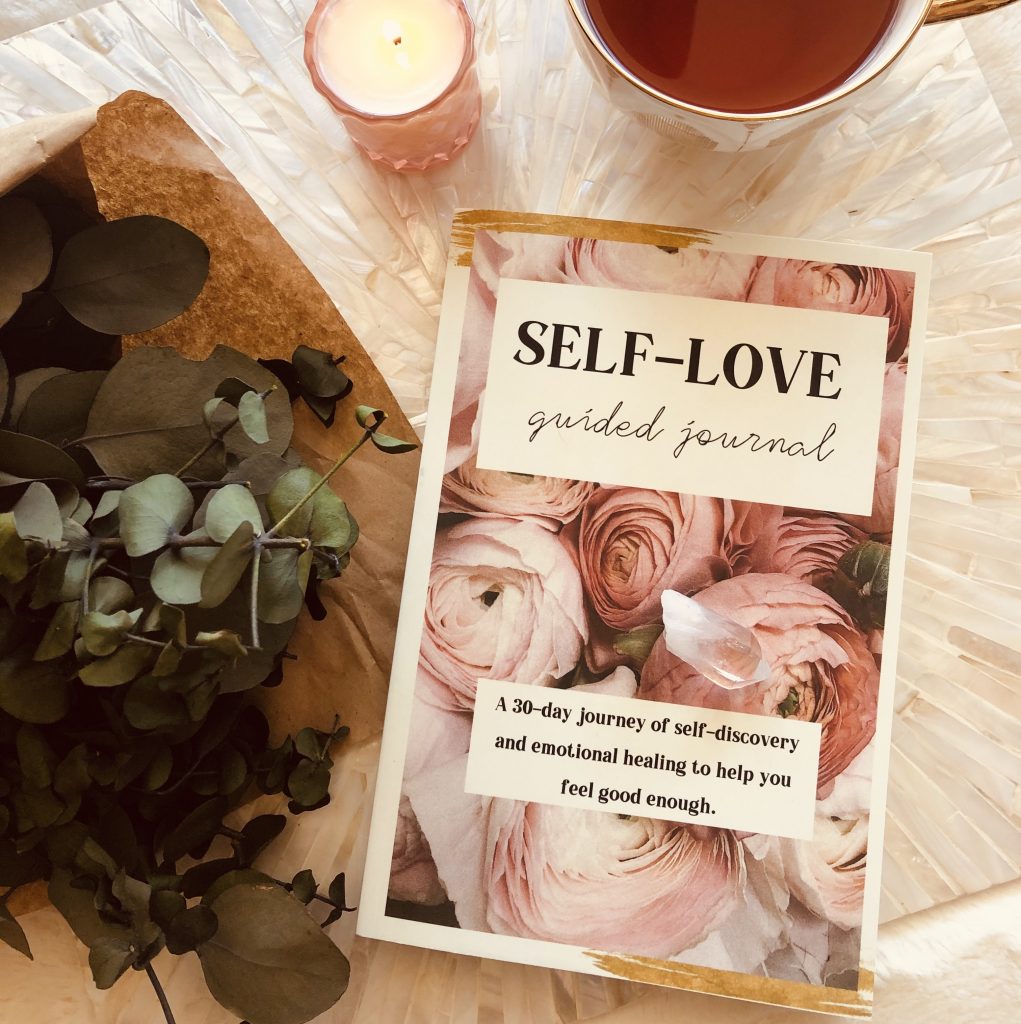 You make a very important statement in the book, that says that all pain, whether physical or emotional is your soul crying out for love. To what extent does being in touch with our true feelings and motivations, alleviate us from experiencing pain?
Pain is a part of being human. Being in touch with our pain doesn't necessarily alleviate us from experiencing it at all, but rather allows us to move through it more quickly and understand why it's there so we can make the necessary changes in our lives or ourselves.
How did journaling change your life?
Journaling has helped me heal throughout life's tragedies. After my dad and sister died a year apart from each other while I was a teen, journaling helped me process emotions and pain when I felt abandoned by the world. Later on, it helped me find my way, connect to my dreams, goals and desires. And after that, it helped me heal emotionally after getting cancer at 27.
Journaling has always been a place to process, heal, see things differently and dream of a better future. It's made me more in touch with myself and allowed me to process things that I wouldn't have otherwise had an outlet for. Traditional therapists have failed me countless times so I had to take it upon myself to heal. Journaling and meditation are the two most powerful ways I've found of doing that.
You mention that journaling is one of the ways through which we can connect to our higher selves. Can you also enumerate a few others?
Meditation. Sitting in silence. Just taking a deep breath and feeling into your stillness.

You have a nice section in the Self-Love Guided Journal, on morning routines. Indeed, a good morning routine sets the tone for the day. Can you tell us about your other guided journal that specifically target morning routines, goal settings and habits and their importance in our lives?
Play with the Day yearly goal journal is all about goal setting and habits. It first helps people tap into a vision for their lives so they can create goals aligned with that vision. Each month offers space for intention and goal setting. The idea is to take those goals and identify the most important habits that will help you achieve them. Then, you track the habits in the back of the book. At the end of the month, there's space for review, to reflect on the challenges and what went well, as well as tune into any changes you feel called to make. That's the only goal journal so far although I'm playing with some new ideas!
You underscore the importance of meditation very strongly. What is your tip for those who are just starting out on their journey of meditation.
You can't mess it up! A lot of people worry if they're doing it right, but it's just about sitting with yourself. Also, I don't recommend using guided meditations if you want to truly connect with yourself. Guided meditations are great for relaxation, but it's important to create space to spend with you and you alone. We do have a very popular Mindfulness & meditation guided journal that helps people start and keep a meditation practice.
By the time one completes the journal, it can be a soul-changing experience. What's your advice for people once they have gone through the month? How can they keep up the insights they have gained, and not slip back into old modes of thinking?
Keep journaling! It's a lifelong journey of always going deeper. You're never done. That's one reason why I teach people tools and HOW to do self-inquiry versus simply giving questions. Once you create a level of self-awareness you can continue expanding that and using it to work through future problems.
When I read the journal and the prompts, I realized that you can calling people to actually dig deep within themselves and face their true selves without judgement and with compassion. This is probably the most difficult thing to do, since many of us have been conditioned to repress our true feelings. The journal gently guides users to open up completely and honestly to themselves. Can you share any user experience where this opening up miracle was difficult to begin with, but has been finally achieved?
I used to offer this same type of material with group courses rather than journals and a lot of times people would face resistance, and not do the work, or it would get really intense and they would back off, which is totally fine. The most important thing is to keep trying and keep showing up. Everyone who keeps trying, who honours their resistance or fear and tries to understand it ultimately has a breakthrough.
Interestingly, the journal also presents concepts like archetypes, mother wound, self-perception and so on that are in the realm of psychology and also spirituality. I am interested in knowing how you distilled the concepts mentioned in the journal, as being appropriate for self-love. It must have been a herculean task!
I just write what comes to me and try not to worry about it too much. "Trust what comes out," is one of my main mantras in life. Creating is a very spiritual act and I find that as I get into the work, the creation itself guides me into the next ideas. That said, from a more practical perspective, all the journals tend to run along the same framework. It starts with general awareness followed by deep healing. Then comes building out a framework for a new life, and finally more higher-level integration principles.
Automatic writing, as you mention, is a way of honing your inner intuition. Intentional writing by specifically digging into your emotions also has its own uses. How should a regular journaling practice incorporate both these?
An important part of journaling is being in touch with yourself and your needs. While some people thrive on firm protocols, I find that experience creates a sense of self-trust that allows one to tune in and give themselves what they need. So rather than prescribe strict guidelines, I see these things as tools available for people when they need them. At various times, various tools will be helpful, and the best thing is just to tune in and ask what would be helpful.