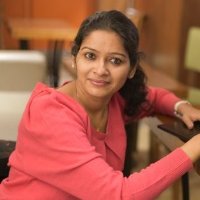 We have heard about super heroes…super women….but the buzz nowadays is all about super couples! Super couples are a different lot. Their partnership goes beyond marriage or a committed relationship and creeps into the professional realm as well. Super couples- Inspiring stories of couple-preneurs, a new book by author Prachi Garg, examines some interesting cases of couples who've decided to walk together in the professional realm as well.
 Long gone are those days when people believed that professional and personal should be separate. There is a rising band of super couples who leverage on each other's strengths and run business ventures together, thereby making the best of both worlds.
Super couples
 Prachi Garg throws some light on super couples who have started their own business ventures, thereby unravelling the answer to the question " How do they do it all?" Through 19 stories covering a mix of start-ups and business ventures helmed by couples, she gives readers a glimpse into the secrets of how spouses manage to work together (and stay together at the end of it all)! 
 Each story typically begins with a little background into how the couple met and the genesis of their business venture. Garg then delves into the specifics of their working relationship and how their partnership works in context of the business. 
 Garg sensitively brings out the challenges that couples who run a start-up or business together face. Each couple have their own unique situation to deal with. Through detailed interviews with the duos, she elicits relevant information that throws light on various issues that these super couples often grapple with. 
 How did they conceptualise the idea? What specific teething issues did they face? How do they organise finances? How are they scaling up the business? How do they divide work between them? What impact does the work have on their personal lives and vice versa? With the intensity and curiosity of a journalist, Garg explores these questions and many more in the narratives, giving a comprehensive insight. 
This book will definitely be of great help to couples who plan on working together or who are already doing so. Super couples are a burgeoning reality. Sharing the multifold experiences of those already in the game will provide a unique insight into the dynamics of working with your spouse, the challenges that could come up and the immense benefits of the entire experience. 
However, ultimately these super couples are duos who've managed to create successful ventures. Their journeys and their struggles are equally relevant for solopreneurs as well. 
Super couples: Inspiring stories of couple-preneurs
Author: Prachi Garg