Toddlers do have a sense of humour, and a very unique worldview. Their minds are open to new thoughts and creative combinations. Three humorous board books for toddlers introduce a fun world to young children. Written by Suvi Naidoo and illustrated by Devashish Verma, the board books, published by Talking Cubs are whacky, fun and promise to unleash their ever-active imagination!
A personal favourite is My First Funny Jungle Book, simply because it really pushes the boundaries of imagination. Think of animals in a jungle. What happens if you combine two very different animals? What unique animal would you get? Read this with a toddler who is able to recognise animals, and you'll see her squeal with laughter and delight in this play of creatures! Yes, board books for toddlers have never been this fun!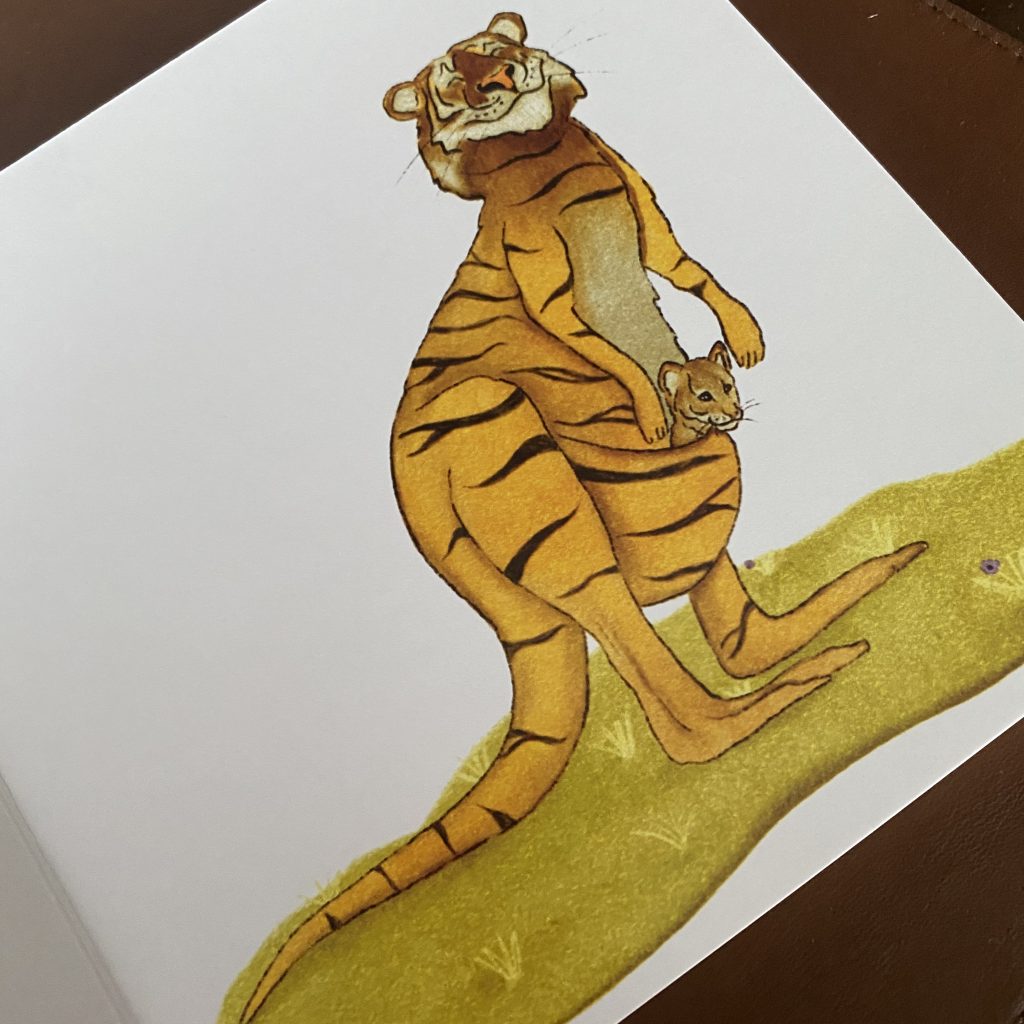 My First Fun Animals Book adds a whacky touch through the use of rhyme. It also presents animals in a fun light. So, you have A Hen With A Pen or a Croc in a Frock and many more. The little reader will enjoy the illustrations as much as the rhyme. 
My First Animal Families book also has a unique spin. At one level, it is about animal families where the male, female and the offspring of the species is presented on the book. But, read on further and you will see names from Indian languages replacing the words "Dad", "Mom" and Baby! The child is introduced to Ajji owl, Thaatha owl and little owlet; We have Ammi mare and Bhai horse with little foal! 
Board books for toddlers represent a very crucial stage in their development. Board books introduce young children to the vast world around them and also one within them. Sturdy and firm, bright and filled with illustrations, and with content that really takes the reader to newer territories, this trio of board books for toddlers is a must for little ones everywhere! The publication of this trio also heralds a welcome addition in indigenous board books for children. Whilst recent years have seen a great addition of creative and relevant titles for beginning readers and YA in the Indian publishing scene, there had not been much movement as far as board books for toddlers was concerned. These "First" books change that!