Lend Me Your Ears: The Puffin Book of Elocution Pieces, edited by Terry O'Brien, is supposed to help students who are working on their elocution skills. While it surely accomplishes this aim, it does much more. It brings the best literary gems across genres and authors to the discerning reader. This is a book that any book lover will cherish!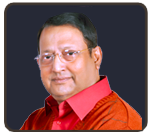 But, coming back to its stated purpose- communicating effectively is a skill that is undoubtedly quite essential in survival kit of mankind. One of the formal ways of developing and assessing these skills is by elocution. Remember those elocution competitions at school? Or those very popular speech and drama classes that almost every child does nowadays? We have all heard various speeches but only some of them really stand out and entrench themselves in our minds and hearts.
Lend Me Your Ears presents a collection of poetry and prose that will add spice and meaning to your speeches. These are not merely run-off-the-mill pieces. Each one has been carefully handpicked and curated for its potential applications to public speaking.
The book starts off with a comprehensive checklist of how to improve and build on public speaking skills, including how to select the right piece. It is then divided into varied sections.The section on poetry presents a collection of well known poems from the annals of literature. It also elaborates on specific points to consider while reciting poetry. Appreciation of a poem is a prerequisite to understanding it completely and incorporating it in a speech or as an elocution piece. Hence, before each poem there is a short background note that aids understanding. From the evergreen "IF" by Rudyard Kipling, to poems of the English Romantic poets right through the Indian literati such as Tagore, Sarojini Naidu and the very beloved Ruskin Bond, it has enough to ponder over!
What I like best is the "Kiddies Corner" which has a selection of poetry especially meant for children. Leave behind the notion that poetry must be esoteric, and revel in these gems for children, coming from the best poets across ages.
Terry O'Brien has picked true gems from known classic works by American and English writers. There are excerpts from Indian writers as well, and that's quite welcome!
Of course, when we talk about public speaking how can we forget famous speeches that have captivated generations so far? Many political speeches fall into this category. These historic orations by world leaders such as Gandhi, Nelson Mandela, Abraham Lincoln, Winston Churchill, John Kennedy and so on, will remind you of the time when political leadership truly inspired change through the power of words.
The prose section also has a 'kiddies corner', that follows the main prose selection of essays, independent features and short stories by well known writers. These are humorous or philosophical pieces that resonate with a wide group of readers.
Elocution and drama are overlapping and related. The last section comprises of extracts from well known plays. Shakespeare obviously takes centre stage here! Anything that has to do with good language must include Shakespeare, and the book has charming selections from the bard's works.
Lend Me Your Ears took me back to some very pleasant memories of studying literature at school and college. It reasserted the belief that words do make a difference and that the ingredients of powerful speeches can be found amidst the beautiful world of literature! Lend me your ears is a handy book that provides for interesting reading, definitely for young readers who seek to build on their public speaking (and writing) skills, but also for older children and adults. In my opinion you could safely add it to the collectible list!
Lend Me Your Ears: The Puffin Book of Elocution Pieces, edited by Terry O'Brien
Penguin Random House India (5 July 2017)