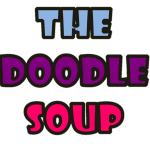 Keya Shah, the founder of The Doodle Soup may be only 21 years old, but is already steering a promising and successful entrepreneurial venture. The Mumbai gal had always been into numbers (she is pursuing a career in Actuarial Science). Hence, this creativity-inspired and fueled venture must have come as a pleasant surprise to her as well!
Bookedforlife chats with Keya Shah, Founder of The Doodle Soup to know more…..
How it all started…
I have always been more inclined towards math and academics and didn't do well at art in school. It is therefore a bigger surprise to myself than anyone else that I own The Doodle Soup today! But, I absolutely love my work. Just over two years ago, I made a few posters featuring doodles of my favourite books and TV shows only to decorate my room, nothing in the least entrepreneurial. It was my best friend, Devanshi, who pushed me forward, saying that my work had market potential. Thereon, I signed up as a volunteering artist for Postergully where I all I did was provide artwork on my end and they sold the merchandise, in exchange for which I was paid a commission. The notebooks and coasters did exceptionally well here and I started getting requests for custom doodles. That's how I started The Doodle Soup, a separate independent e-store as a means to give people what they actually wanted in the gifting sphere rather than buying generalized not-so-special products. I've always believed that I have been extremely lucky for this opportunity to fall into my lap!
The Doodle Soup..the story behind the name
It's a little embarrassing but there's no real story behind it! My best products feature doodles on them and I really love Chinese Noodle Soup so…
The journey between the idea and production…
As personalized products are my main business, it takes quite a while to produce a product, such as a frame or a mug on my end. I really try to understand the person they're trying to gift, make sure it is tailored to what they have in mind and draw and redraw till we're both happy with it. I am one of the luckier artists, I don't need to go looking for inspiration to strike! I'm provided with crisp instructions and material to doodle and I follow that to the best of my abilities (well, mostly!)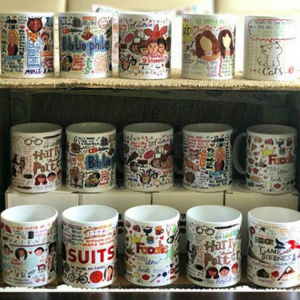 Literary doodles
The book community is a special place. Not only in India, but throughout the world, books have the power to bring people together and I'm hoping my products do that in some way too. I'm an avid reader and so I always represent myself through my work. The literary world gives everyone a reflection of what they represent and in the words of JK Rowling, "The stories we love best do live in us forever." My literary products needed almost no marketing as the vast community has done all the marketing for it.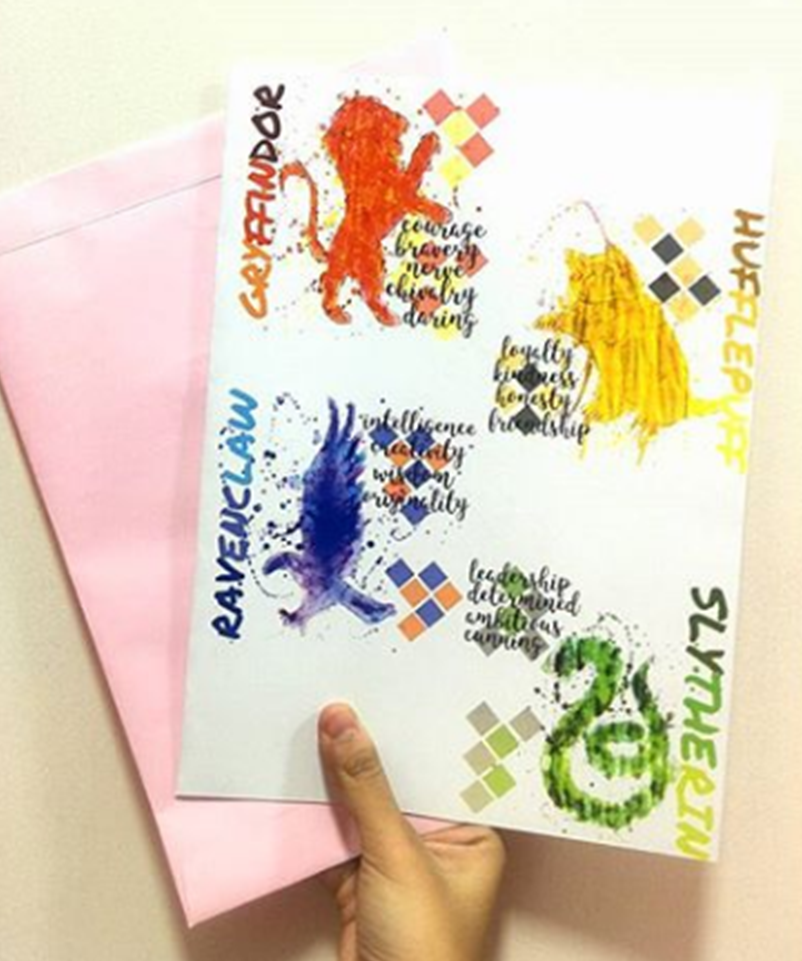 Favourite literary products from The Doodle Soup…
My Harry Potter doodle is my favourite one mainly because it was the first one I ever did. It's been years since the last book released but that novel has found its way into too many hearts and I'm happy my doodle delights so many as much it delights me! The Game of Thrones design has of course been pushed after the release of the TV show but yes, Harry Potter, Game of Thrones, FRIENDS, Stranger Things and the Bibliophile mugs are my best sellers!
Library Stamps….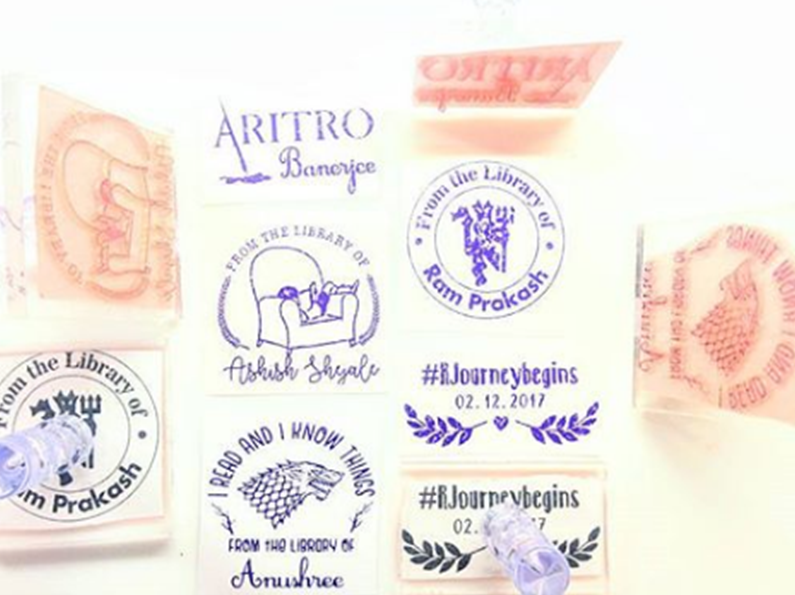 The library stamps are my most treasured products.  Not a lot of stores in India offer rubber stamps and even fewer are into customized ones! I've always been a child who wrote her name in all the books she owned and I've also been at a place where books I've lent have never been returned. This basic frustration that I know every reader has faced at some point led to the idea of bookstamps. So simple, yet so efficient! I've made sure I have a heavy catalogue to choose from that caters to every type of reader. This has grown leaps and bounds into wedding stamps and company stamps too!
The bestseller- Bibliophile mug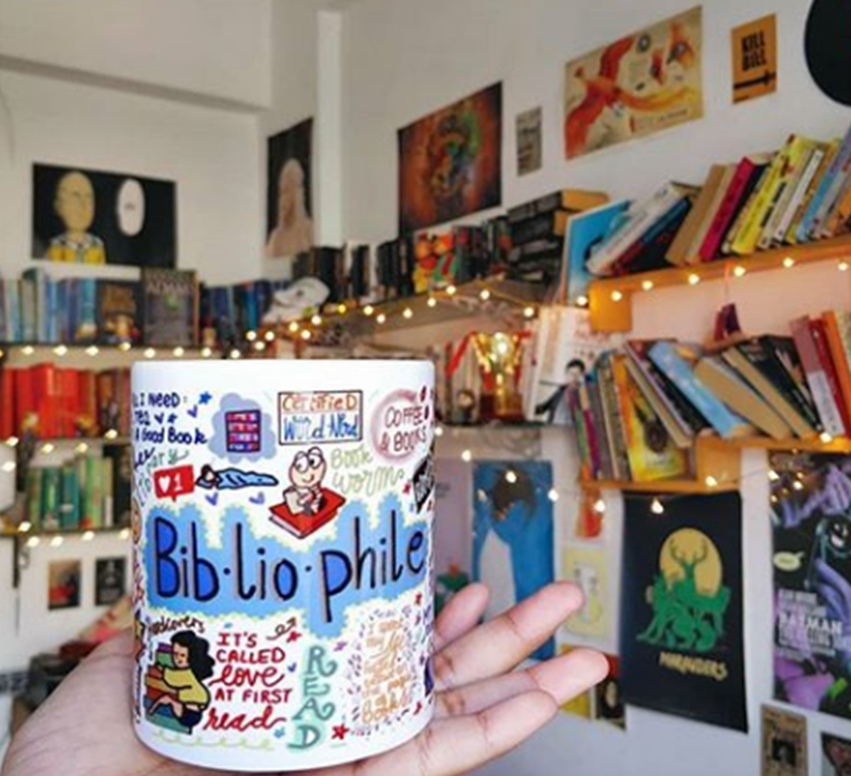 The day I released the Bibliophile mug, there was a frenzy. It was heartwarming but it also made me extremely nervous to see 100+ messages inquiring about the same! The literary themed products (especially the general Bibliophile Mug and the library stamps) come straight from my heart.
Future plans…
The next design I want to create is definitely one for Lord of the Rings. There have been requests for general ones for say, John Green, but I wish to cover the older greater novels first before pleasing the younger crowd. An Agatha Christie and Literary Classics theme mug and notebook set is under way as well. Hopefully, I can collaborate with many more book boxes from India. I did one in November with IAAK Box for rubber stamps and it was great!
Well, for now it seems that The Doodle Soup is all set to make literary inspired products. From the book onto a doddle….that's the way it goes!  
You can look at the FB page of The Doodle Soup here.