The heritage of yoga in our country is one its greatest treasures. Yoga is a way of life, and encompasses much more than mere asanas. With the health and spiritual benefits of yoga being well chronicled, it is not surprising that many parents may want to introduce yoga for children.
The Banyan Tree – A Yoga Story book by Nupur Sampat (published by MomSays) employs storytelling to introduce young children to some yogic asanas or poses. What makes this book a great read with young children is that each pose relates to an animal character, which makes the story resonate with children. Beautiful illustrations bring the story alive.
Now before you think that this is a book to teach yoga to children…. let's correct you! "Kids up to the age of eight don't need to learn yoga. They are already in that state. It is a part of them. We do not need to teach them about perfecting poses and provide formal yogic instruction. It is more about the idea of a positive outlook on yoga, not perfecting an asana," asserts Nupur.
Incidentally, Nupur herself has been exposed to Yoga since her formative years since her parents were deeply into the practice. However, for her as well, formal instruction began much later. The Banyan Tree emerged out of a lot of thought while she was pregnant with her second child. Since she was well-acquainted with the practice of Yoga, this concept emerged as a way of reaching out to children and telling them about some yogic asanas in a fun manner.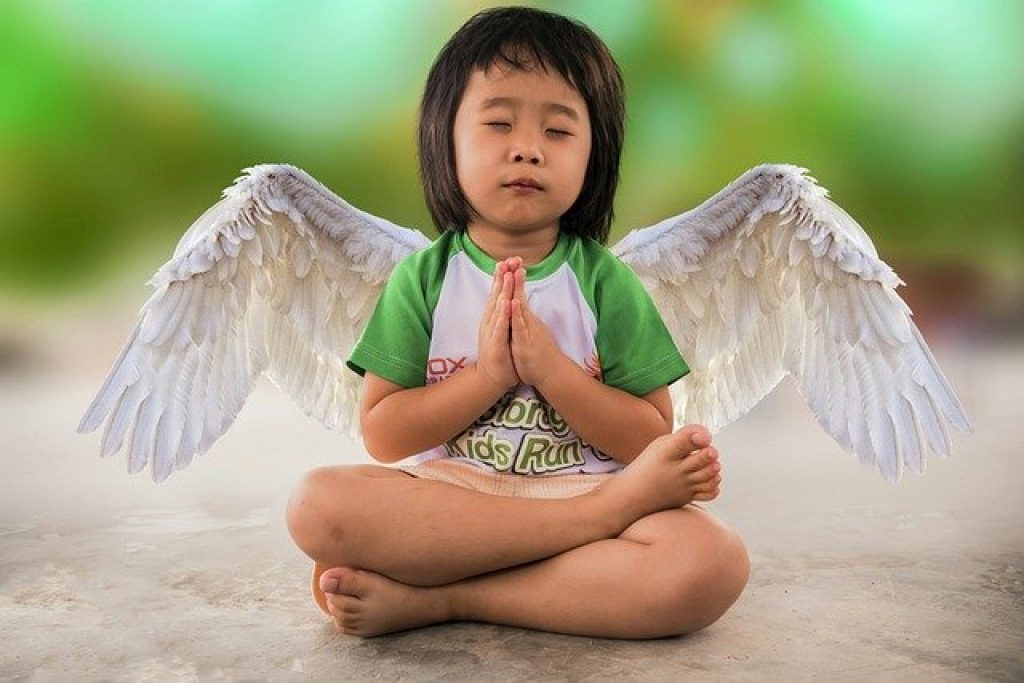 The ingenuity of the book lies in making yoga child-friendly, and approachable for parents too! "It has been designed in a manner that parents do not necessarily need to be familiar with yoga. Kids need not be technical with the asanas. It depends on the parent as to how deep they want to go," she says. There is a detailed description of the steps at the end of the book, for parents who want to know about the benefits of specific poses and the exact steps in greater detail.
The book is meant for children from age 4 onwards and can be used equally effectively for pre-teens. From the varied asanas presented in the book, there are some that resonate more with children. "Children are in the purest stage and naturally connect to nature. They resonate with trees and animals. In that sense, all the asanas described in the book strike a chord with children. However, what I realized was that when I talked about the Dog pose, in which the character does "susu", it was hilarious for all the kids!" says Nupur.
Takeaways for parents…. (including some on nutrition since Nupur also pursues a deep interest in holistic nutrition)
Don't focus on technicalities of perfecting the poses. The idea is to develop positivity towards yoga. 
Practice yoga yourself- that's the best way to get the kids to do it! 
Nutrition also goes hand in hand with yoga. 
The closer what you consume is to the 'natural' plant, and the farther it is from the 'factory plant' the healthier it is!
Eat slowly, and don't hurry the children to finish meals. 
Don't force them to drink milk. It's not as important as you think. 
The Banyan Tree- A Yoga Storybook by Nupur Sampat may just be your window to opening up your child's mind to the world of yoga! Yoga for children, was never this fun!