Tales from faraway lands have an endearing charm. The Wizard Khizr, a magical folktale from Persia, brings forth the Middle Eastern magical world. The tale, retold by Geeta Dharmarajan, and published by Katha weaves in a gorgeously illustrated spread (courtesy Negin Ehtesabian) with an equally enticing tale.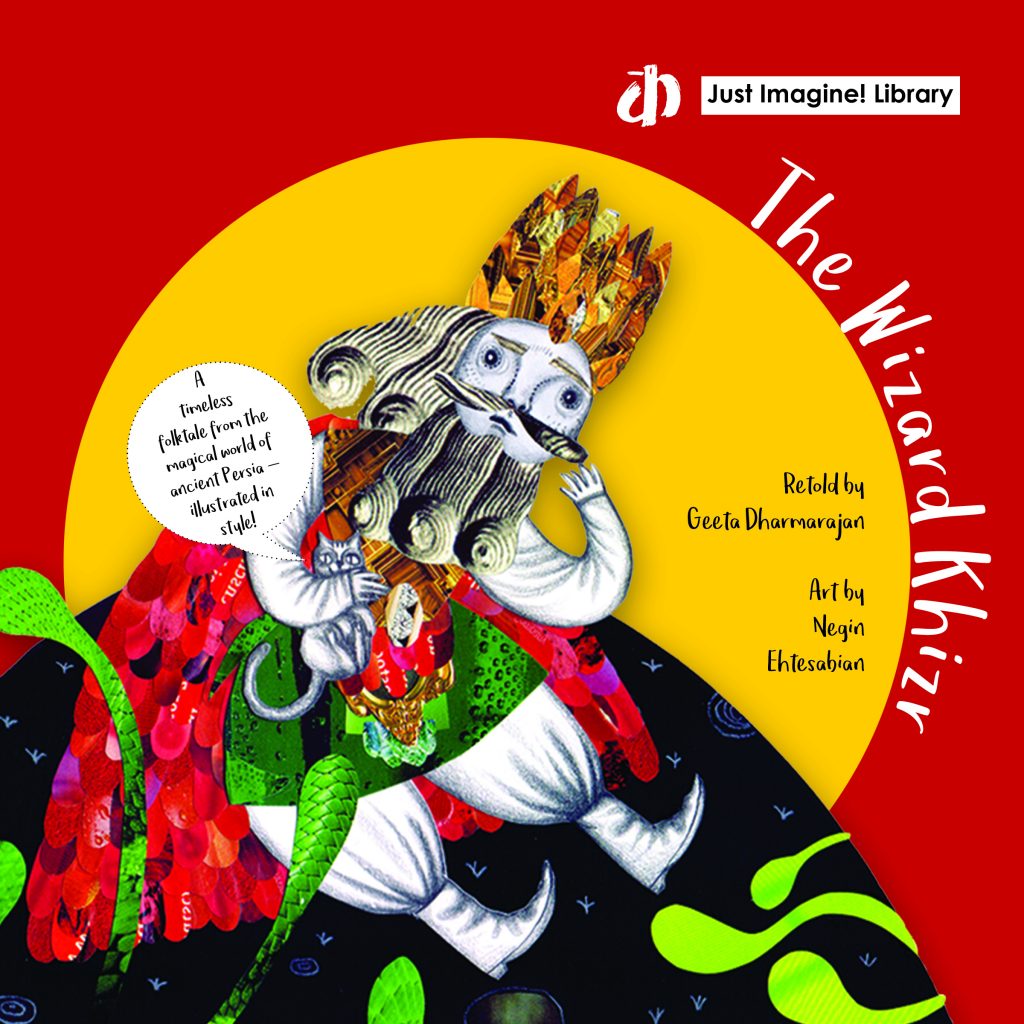 As the tale begins the reader is transported into ancient Persia where the Shah of Persia reigns. Well, the majestic king may be all powerful and wealthy, but he faces many problems. He longs for the The Wizard Khizr who has in the past mysteriously bailed him out of all his troubles. Where was he now in this dire time of need? And who would find him? This simple and crisp tale takes the reader through a series of events leading to a surprising and heart-warming end! Or shall we say beginning? 
The story is quite gripping and Dharmarajan narrates it in a simple but spellbinding way that makes the reader curious as to what comes next. The book will be a fascinating read for the 3-7 age group.
But the book does not end with the conclusion of the story. With Katha books there is always a bit more on offer. Here, we have a short spread with information about ancient Persia, presented in just the right amount! It places the book in context.
If one reads carefully, the story has links to the information presented at the end. For example, one of the facts presented state that women in ancient Persia were quite revered and looked up to. The story also indirectly points to this observation. Read and find out more!
True to the concept of story pedagogy, there are some points to ponder and think about as well as act upon towards the end. This is a super useful tool for parents and teachers who are looking at using picture books for additional purposes, beyond reading and appreciation of the story.
With The Wizard Khizr, Katha once more takes us into a distant world of the past with a story so well told that it can root you quite well in the present!