Writing comes as naturally to Dr. Pariksith Singh as do the nitty-gritties of his medical practice. The US based physician-poet-philosopher juggles his different roles with ease. He is known for his two poetry compilations 'Swayam Ka Ghuspaithiya' and 'There was a Girl I Loved Once'. He is also the founder of Kaavya Foundation, which aims to promote Indian languages, literature and art globally. He has written several other books, including the recent '2018 Health Care Primer', a compilation of all information necessary to run a compliant healthcare practice.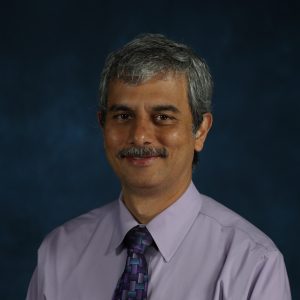 In a conversation with Bookedforlife, Dr. Pariksith Singh shares thoughts about literature and poetry…
You juggle two apparently different worlds- the world of healthcare and medicine and the realm of literature. How do your experiences in both, inform or influence the other? 
Healing requires a heightened sensitivity and openness in communication, engagement and compassion. This has helped me with sustaining awareness during my writing. The deepening of awareness during poetic attempts and inspiration helps me become a better healer.
Before I started reading "There was a Girl I Loved Once", I thought the collection would comprise of different poems tied together on the theme of love. But, I was in for a very pleasant surprise. Almost like in an epic, the reader experiences an overflow of emotions, thoughts and philosophies. Can you tell us a bit about the conceptualisation of the entire book? What sparked off this work? 
It is about the Female Principle of the Universe, what is called Maha Shakti in India. There was no conceptualization as such. Only a feeling of awe and reverence towards the Universe. A lot of images recur along with symbols on their own and link with each other organically, rather than in a pre-meditated manner. The inspiration came from the single line flashing through the brain which forms the title of the book.
Writing poetry requires a heightened sensitivity. You have also written poems in English as well as Hindi. What are your sources of inspiration?
The sources are everywhere and everything. The mind stays in a state of openness and ideas, images, symbols, sensations, etc. flow in awareness and anything can spark the sudden flare of writing.
Can you let us in your writing process and routine?
There is no routine as such. Lines come on their own in silence. All I do is be quiet and let words drop in.
Can you also tell us a bit about your involvement with the Kaavya Foundation that aims to promote Indian languages, literature and art globally?
Kaavya wishes to promote Indian languages and literature. We conceived of it as our service to sahitya and help create an environment for the renaissance of Indian literature and poetry. To this end, we started getting involved in various lit fests, writer groups and activities to help grow our message.
You have a wide range of works to your credit. Right from a practical guide on healthcare in the US, to poetry, to analytical essays…you seem to traverse a range of genres. Which of these do you enjoy the most?
Poetry is my lifeblood. It flows naturally. Others require more effort and are less organic to me.
As readers, it is always exciting to see men of 'science' blend in the world of literature so seamlessly! If you want to read about another medical practitioner who is also a poet, you may be interested in reading https://www.bookedforlife.in/books-and-ideas/godsong-a-verse-translation-of-the-bhagavad-gita-by-amit-majmudar/
Books by Dr. Pariksith Singh
[amazon_link asins='8193853113,069216801X,8193853105,1500611883,0692063935,B01AVKQE5S' template='ProductCarousel' store='bookedforlife-21′ marketplace='IN' link_id='4773e96c-c1e9-4fff-8766-ff926149ad4a']