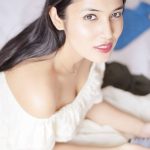 It was not long ago when it seemed that the appreciation of poetry was dying. But, the millennial generation is a surprising one. Today, youngsters have de-mystified poetry and many people enjoy the form. It flashes everywhere on social media and the accessibility of the genre has widened considerably. It is at this time that Safran, Aishwarya Nir's debut collection of poetry, brings in a fresh perspective on simple everyday things.
The name 'Safran' reminds one of Saffron with its pure fragrance. "Safran is an anglicised pronunciation of the word Saffron. I felt the experiences mentioned in the book are as fragile, rare and overpowering like the threads of saffron. I also liked how this word encapsulated the Urdu word 'Safar' implying journey," explains Nir.
The book is divided into three sections- Live, Love and Imagine. The poems in each of these sections broadly adhere to these themes.

Millennial concerns
The poetry has been penned by a millennial herself and hence it reflects the unique thought process and desires of this generation. "The way I see it Safran resonates with the young because it stands for limitlessness, it stands for no structures and it stands for brief yet beautiful," explains Nir.
Indeed, some of the themes that come forth mirror a millennial thought process:
An extract from 'To A Happy Start' talks about freedom to discover oneself on the journey of life…
 I want to travel

With the path, and not to the destination,

Knowing a part of me

I've not known before.
Another extract from 'Fear Holds Me Together And Becomes My Anchor' shows how fear makes us conform…
I have neatly pinned

my boundaries and seams,

like an outline of my own,

beyond which

I dare not go.

 
'Labels' is a take on relationships…
No! I don't want you

to give a name to it.

The world can define

what is between us.

Let them

talk. Sleep in peace.

 

While we will lay awake

In each other's dreams;

knowing

what it truly is.
Short but profound
I particularly enjoyed some short poems which were quite profound. While the initial draft of the book had really long verses, Nir took months to edit and craft them into small ones.
For instance, the poem 'Let It Go. Even If It Comes Back, It Was Never Yours. We Are All On Our Own' is compact and to the point.
I stood on the seashore

and observed the waves.

Life keeps throwing things

and taking them away.

 
Illustrations by Aanchal Kejriwal accompany the poems and beautifully highlight the key themes of the poems. Nir and Kejriwal conceptualised the illustrations together and the latter brought them to life.
Safran is a refreshing collection of poems that exudes many new thoughts and infuses fresh vibrancy in poems for millennials.
Title: Safran
Author: Aishwarya Nir
Publisher: Virgin Leaf books, Leadstart Publishing Pvt Ltd.
Genre: Poetry