'The Narrators', an initiative by Reshma Jain, gets literary gems on the wall in form of beautifully designed book posters. In short, get the text of your novel in the form of a poster. For any book-lover, no wall art can beat this!
 These posters are very unique not only because they carry the entire text of the book, but also because the shape of the text reveals a motif or design that is crucial to the theme of the book in question.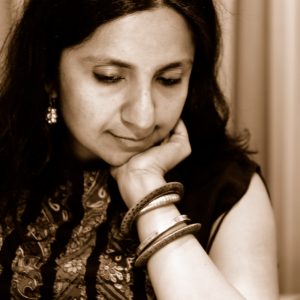 Bookedforlife converses with Jain about this venture…
The idea of having book text on a poster is very novel. I understand that for you, a Pride and Prejudice book poster did it! You received the poster as a gift from Berlin-based designer Peter Morcinek and this started the process of taking this up as a business idea….
 I loved the poster and put it up immediately. Everyone who would come home used to be stunned and would ask for a copy! So, Peter and me decided we should exhibit it in Bombay. Peter's friend in London, Carl, and his team were the main design team and for very customised prints like The Bhagwad Gita, Peter designed it.
So, the book posters are marketed under The Narrators? How can people approach you for buying these?
They can email me on [email protected] if they want to personalise or customise a book or a song for the poster.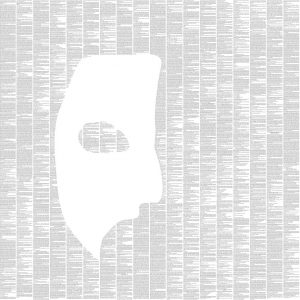 How does a book poster enhance the décor of the house?
That is a question any book lover would answer easily- that a book in its original form or as an art form can only enhance any wall and any shelf! It is an extension of all that one is!
Do you design them yourself or are they sourced from somewhere?
The original black and white prints are sourced from England. We also customize and personalize in-house.
What are the future plans for The Narrators?
For a brief season we did book lights and 'booknitures' – little felt tables which fold into a book shape when not in use. We are involved in a variety of activities. The narrators are basically a bunch of journalists and designers and together we do books, biographies, commissioned writing, short films and so on.
Book posters are indeed exciting artworks for any book-lovers wall! We wonder what's next for The Narrators?