An all-day café with a charming literary vibe- this is what Fable is all about. Fable takes you on a pleasant journey across the world of books. As you enter, there is a wishing well, reminiscent of the well which features in so many popular childhood tales. "The decor concept was developed to integrate fables and stories visually into the space," explains Minnie Bhatt, Creative Director, Minnie Bhatt Design. Bhatt is especially known for her creative and off-beat spin take on restaurant décor.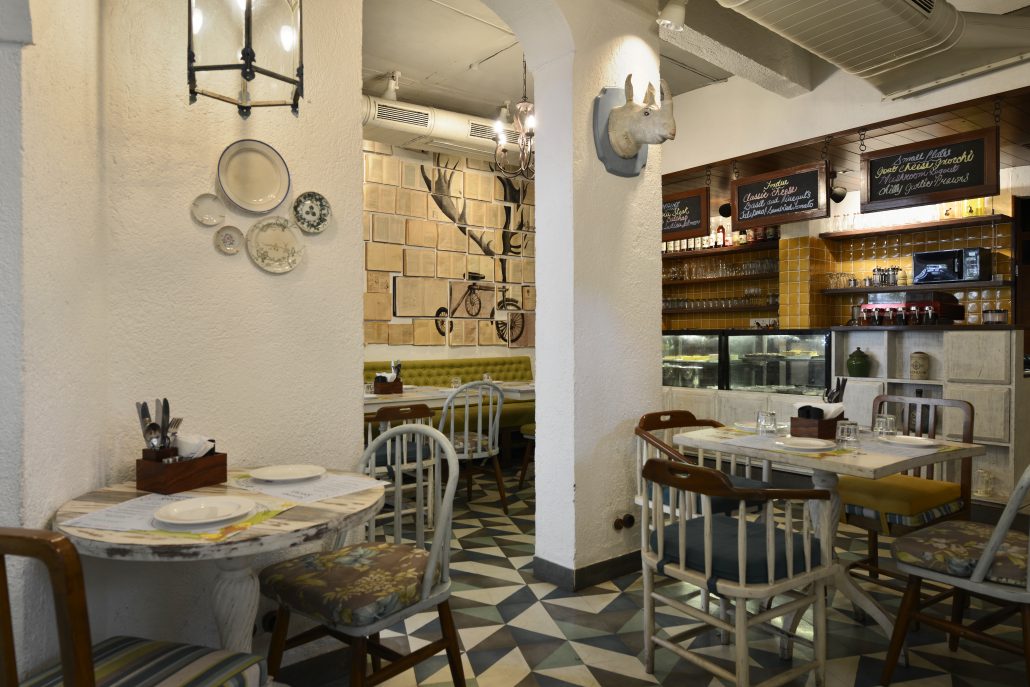 Bookedforlife moves about the space with one overarching goal- to spot all things bookish at Fable. The book lamp is a clear highlight, as is the open book wall. "Once you enter, you cannot miss the theme that the décor revolves around. The Fable Wall is the main highlight. It is made up of over 50 novels with an artistic illustration across them with the help of my artist friend Prashant Keluskar. A quirky artwork painted on it, of deer antlers riding a bicycle makes it a very interesting installation at the restaurant," explains Bhatt.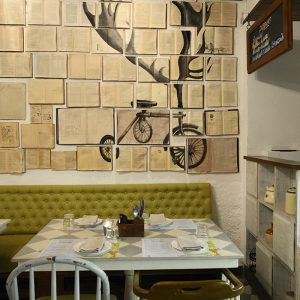 We also do not miss another highlight- the lampshade placed on a pile of books. Quite appropriately, it is called the 'Reading Lamp'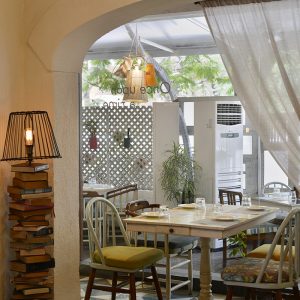 While these two elements seem apparent, we look around to see other design elements that also evoke a literary theme. Since the whole idea behind the concept was fables Bhatt stuck to the childhood stories and fantasies that evoke childhood memories. For instance, they converted a doll house to a service counter. They also made a writer's desk with a customized vintage telephone comprising stacked books, just like an add-on to the space. 
Book inspired décor comes as a breath of fresh air in an era dominated by gadgets and devices. Perhaps, as one sits at Fable, sipping some coffee or eating a meal, a look at the creative bookish representations may just (re)kindle that desire to read a book!