It is the name that gives it all away. Atrangi, a word that means strange or unusual is quite apt to describe this new line of typographical furniture designed by Harshi Shah, Founder of Atrangi, a Designer Furniture Brand.
Her very first line of furniture pieces boldly challenges clinical minimalism and dives into rich Indian heritage. The result is a mesmerising and statement-making collection. The current line has been inspired by a famous step well located in Patan, in North Gujarat. The Rani ki Vav (Queen's Stepwell) has a conspicuous architectural style.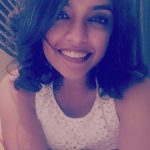 Bookedforlife chats with Shah to know more about the concept…
What inspired you to translate the design ethos of Rani ki Vav into a font first, and then onto furniture?
It's one of those things that literally just happened. I was in my final year and we had to design a font. I happened to discuss Rani Ki Vav with my professor Mrs. Mansi Keni and how it had been added to UNESCO's Heritage site earlier that year. She encouraged me to design a font around that theme.  I began thinking and designing the font and researching more about it. By the end of the month with the graphic font ready, I told her I'd like to make a piece of furniture because anything else would become too mainstream. That's where it all began.
What are some of the specific design features of the Rani ki Vav that you have captured in the collection?
The Vav, that is, the well. That is what makes Rani Ki Vav. I sat with architectural plans of the place and then tried to incorporate the construction of well in a way that it makes a flow throughout the design. The sculptures on the furniture are all from the actual site itself. I have creatively juxtaposed them into the furniture.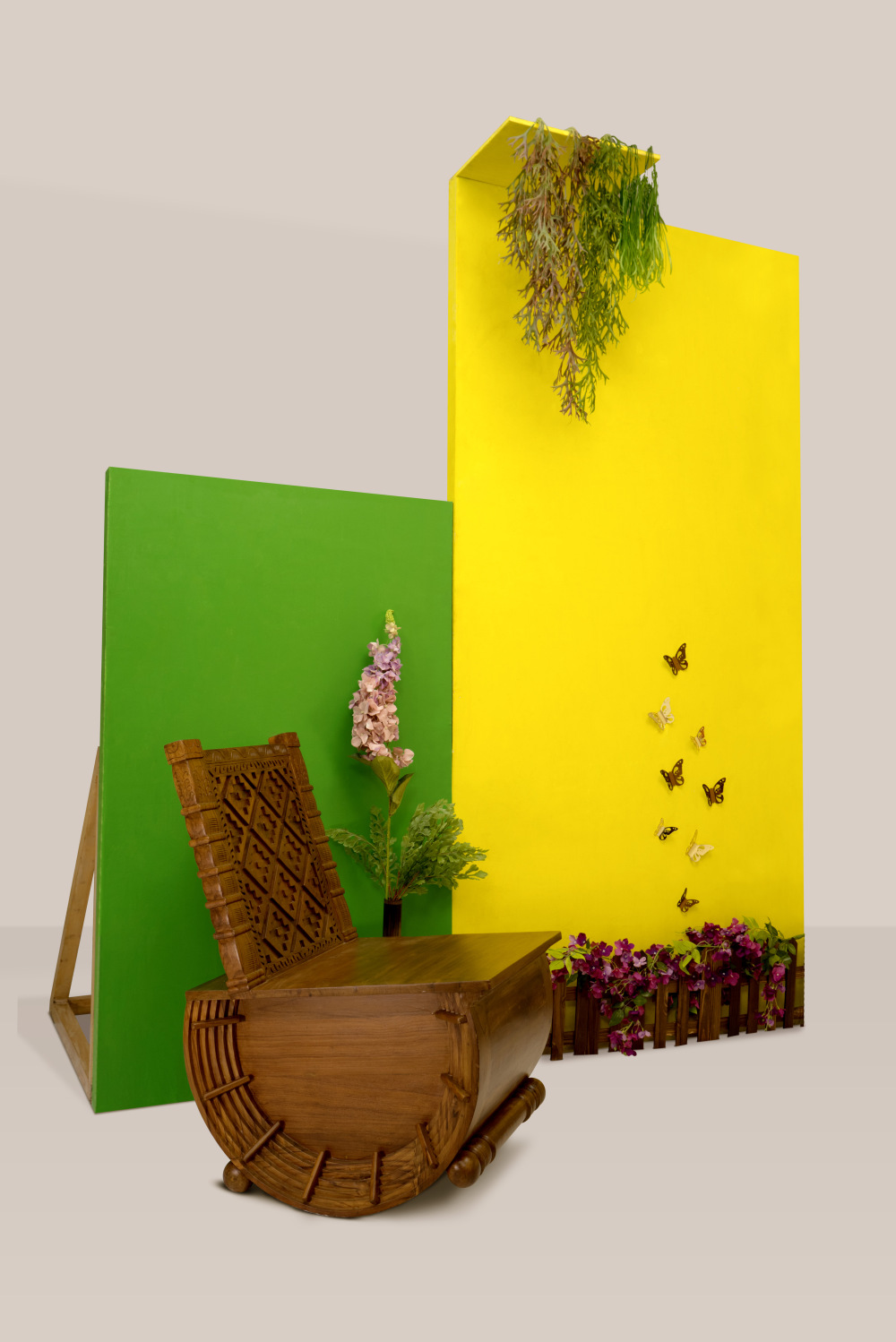 Concept furniture is still at a nascent stage in India. How has the response to this collection been?
This was a revelation to me as well. I am a Commercial artist who has specialized in typography. Initially, I viewed this theme and its furniture as nothing more than art pieces with usability. But, it was heartwarming to see that people still rejoice and appreciate our heritage. They appreciated the fact that the designs were rooted in something that was so uniquely Indian, so uniquely ours!
What kind of wood has been used for the furniture?
All the pieces are made in old teak wood. The hand carving and craftsmanship is too intricate for any other wood to be able to endure it. Old Teak wood is both a suitable and economical combination.
Why do these pieces fit in perfectly for a home library area?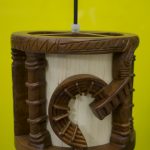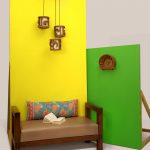 A library is a world it itself, full of cultures and languages. Some of these few pieces fit best at a library. Take for instance the bookshelf. Pustak in Hindi means book. The bookshelf – Pustak is quite a giveaway, right? We also have a new addition to the bookshelf that reads "Kitaab", which also means book. The lounge rocker, is one of my favourites in the lot. It is also the one with the highest sale and demand as it is very comfortable and powerful in design. If I had to design a library corner in my house I'd make one using the lounge rocker, center table and lamps. The inscription on the lamps read Prakash, which means light in Hindi.
With these 'Atrangi' pieces in your book-nook, it is sure to become a literary corner- well, literally!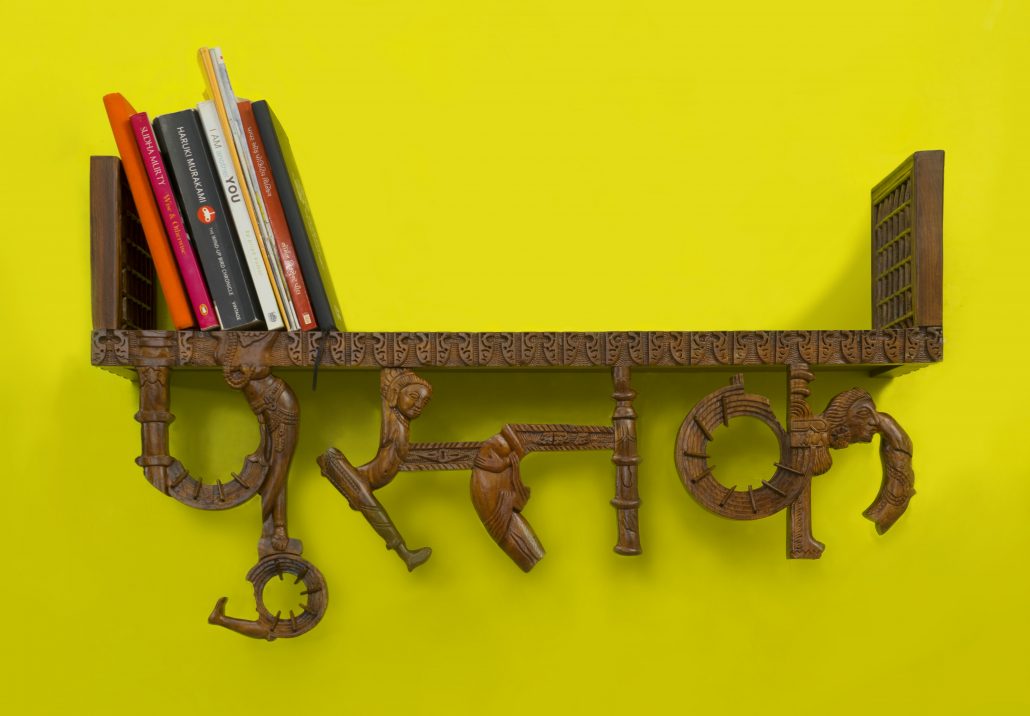 For more information about the products please visit https://atrangiart.com