In the plethora of choices that we have for children's educational products, one of more exciting niches have to do with Indian culture, history and mythology. Parents are constantly on the lookout for products that root children to their culture, but are at the same time a fun experience and designed to high quality standards. Saffron Stories creates educational materials such as flashcards to present content on Indian culture.
IndSight
The theme of "Saffron Stories" can be encapsulated in the concept of "IndSight" which refers to an insight into India. This specific niche is becoming more carved out in recent times as parents and teachers look for good quality and well-presented materials that highlight the diverse cultural aspects of India.
Flashing it!
Flash cards remain to be a medium of choice due to their versatility. It is easy to use them as reading material, or to play games. It naturally divides the content into different areas.
Saffron Stories has a varied range of products, and by using the concept of flashcards, they present a versatile option for children. The flashcards encompass the themes of Gods and Goddesses, Freedom fighters, Symbols of India and Monuments. Mythological Gods and Goddesses have always been a source of interest. These flashcards are a great way to introduce your child to our Gods & Goddesses. In fact, the Discovery cards enable children to explore colours and motifs while learning about the icons of the Hindu system. These IndSight cards tell the stories of the original superheroes and their powers and mysteries!
The National Symbols of India are a collection of fun, interactive & informative cards which can be coloured too. Combining fun colouring and rhymes, children can learn about National symbols in an engaging manner. Parents can use the bilingual kahani cards tell tales in Hindi and English. Then, there is the Freedom fighter series and the Monuments series.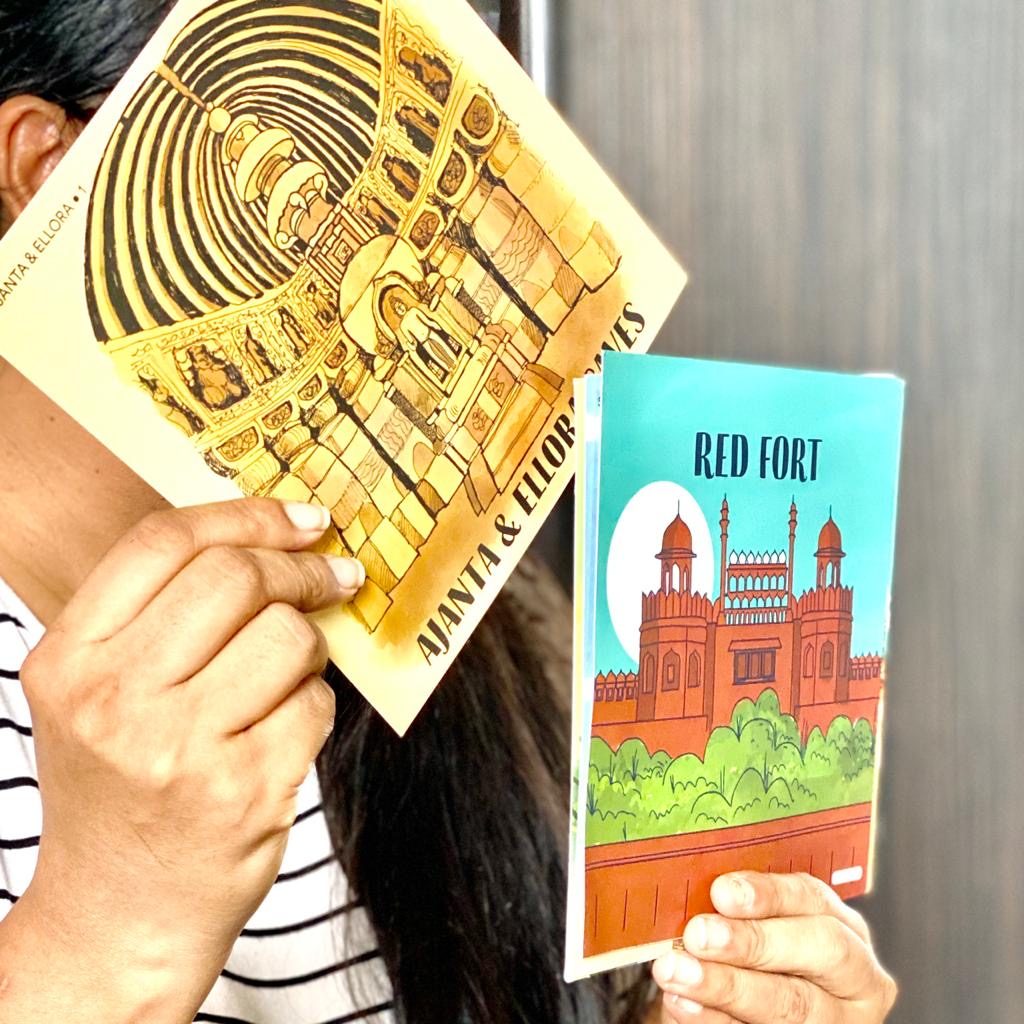 Monument series
We tried out the Monument Series Flashcards. One of the interesting aspects we noticed, in the Monument Series is that the cards find relevance across age groups. They can be used differently for 3-year old's up to much older kids (7+ age group). This adds to the versatility of the cards. There is also an interactive activity for each monument card. This could be used as a foldable activity wherein they can construct the model, or a colouring card. The flash cards are beautifully designed and present comprehensive information in a very easily digestible manner. One can clearly see the role of illustration and design in the product.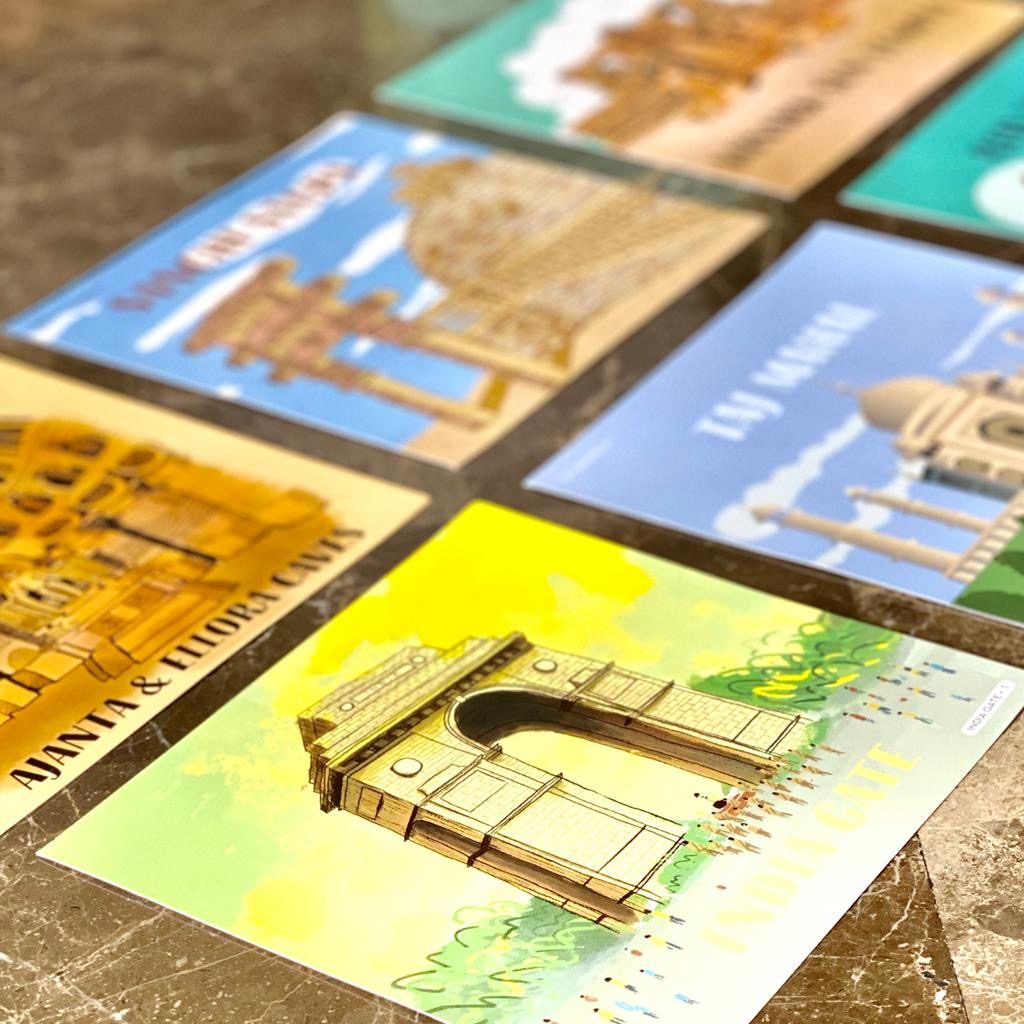 It is always heartening to see indigenous brands coming up with innovative educational aids that address the growing need for content pertaining to our country and culture. Saffron Stories continues this task with vigour!