Here is a look at the classic through different and often surprising angles. There are many more retellings of the Mahabharata and many points of view than have been described here…and many more are yet to come! But for starters, this should suffice…
Mrityunjaya by Shivaji Sawant, Mehta Publishing House
Clearly a classic literary masterpiece, this book recounts the epic tale as the autobiography of Karna. Sawant was a renowned Marathi novelist and his work is sure to resonate with the reader. Yes, Karna has a voice here and tells the tale. But so do some other characters: Kunti, Duryodhan, Karna's wife Vrushali, Karna's younger brother Shon and Krishna. The mix of views spin a unique take on the story. The mythological novel was originally written in Marathi but has since been translated into English and a few other regional languages as well.
Ajaya: Roll of the Dice by Anand Neelkanthan, Platinum Press
This radical book can only come from the pen of a writer like Neelkanthan. We have all grown up having clear ideas of who is good and who is bad in the Mahabharata. But, this book turns the tables over. 'Ajaya' tells the story from Suyodhana's (yes, that's Duryodhana) side. It will change your notion of heroes and villains through insights from the "other" point of view. But, readers be mindful…does simply switching the point of view completely work? You'll have to read to draw your own conclusion.
The Palace of Illusions, by Chitra Banarjee Devakaruni, Knopf Doubleday Publishing Group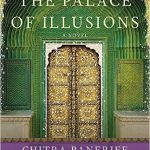 We can trust Chitra Banarjee Devakaruni to sensitively weave in Draupadi's viewpoint. After all, it was Panchaali, the fire-born heroine, who changed the course of history with her vow for revenge. The book brings out with utmost sensitivity the story of a woman married to five princes. It delves into her friendship and respect for Krishna, as well as a complicated link to Karna, who could have just been her husband if fate had not intervened. It is a heady concoction of myth, legends and imagination.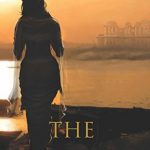 The Kaunteyas by Madhavi Mahadevan, Tranquebar Press
This book brings to the forefront, the viewpoint of Kunti. Till now, she has been an idealised mother figure- pure, but laden with secrets that change the course of history. In this book, she is the narrator. It gives Kunti a voice…and a chance to tell the story from her own point of view. She emerges as a three dimensional figure- a woman who plays an active role in shaping the future of a generation!
Arjun: Without a Doubt by Sweety Shinde, Leadstart Publishing Pvt. Ltd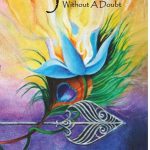 Arjun is undoubtedly one of the best loved characters of the epic. As a couple, Arjun and Draupadi are seen in a new light here. Forced to 'share' his wife because of the twist of fate, a reader's sympathies have often been with this enigmatic couple. In this book, it is Arjun's point of view, mixed with Draupadi's. In many other retellings and reinterpretations Arjun has often been overshadowed. Here, he emerges with a strong voice. Mixed with Draupadi's perspective as well, it makes for a compelling read.
The Mahabharata will always strike a chord with humanity. It deals with raw human emotions. The timeless epic raises as many questions, as it gives answers. It is perhaps the nature of this mammoth story that makes it open to reinterpretation and examination from different points of view.