For a bibliophile, curling up with a good book is the ultimate luxury. It helps to have a reading corner, a special book-nook in the house. While an exclusive home library room could be a distant dream for many of us, these tips will help you set up your own book corner. Having a space specifically designed as your own library where all of your books can be stored, is an avid reader's dream.
Some tips for creating your own book nook in your house:
Storage Space: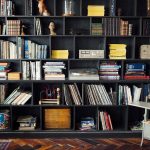 Book lovers never stop buying books. Hence, we would need to have ample storage space for them. Have an in-built wall book shelf instead of cabinets to store your books. For a vintage or old world feel you could plan this area around an exposed brick walls.
Lounge Chair: Having a comfortable lounger in your library space will not want to make you get up! It should not only be ergonomically comfortable but should also look stylish in your library.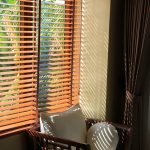 Wooden Desk: In the same space, you may would want to note down, write or research something. For this purpose, having a vintage walnut desk that is sturdy and functional would be great!
Lighting: While reading books you are transported into another world. Having a well lit room is always important so that you are not only able to stare outside your window while your imagination sways you away but at the same time you are not straining your eyes too much. Hence, if you can, create your nook in an area having large windows through which the light can seep in. Furthermore having LED lights as well as stylish hanging lights would also provide the much needed lighting in your library.
Colours: Go along with a mix of neutral colours since you don't want to overwhelm your library with a lot of colour. By having neutral colours like beige, whites and shades of mushroom and grey will make the atmosphere  calming and inviting. Book covers always have their own colours and textures. So, they will surely provide the splash of colour!
Go ahead and create your very own reading corner!
If you have a reading corner you are proud of, do post images in the comments section below. Do post any helpful tips for designing a book-nook as well!
http://ayushikanodiadesigns.com
Ayushi Kanodia is a Mumbai based independent interior designer who provides a full interior and furniture design service for everything from large scale residences to commercial complexes.