Neel on Wheels, a picture book by written by Lavanya Karthik, illustrated by Habib Ali, and published by Duckbill books, infuses a refreshing spirit in the current picture book scenario in the country.
Neel is a boy on a wheelchair. His younger brother narrates the story. We commonly see a wheelchair as a sign of disability. However, in the book, Neel on Wheels, Lavanya Karthik turns the wheels and transforms the wheelchair bound Neel into a superhero of sorts.
The young narrator is in awe of his older brother. He feels that Neel can do anything and can protect him from a variety of 'dangers' because Neel has wheels! Children are quite imaginative and this lad does have a wild imagination!
The illustrations by Habib Ali merge beautifully with the flow of the story. One of my favourite drawings in the book is that of the boy imagining a tiger and a rhino in the living room. Ali has ingeniously transformed the living room furniture into these wild creatures.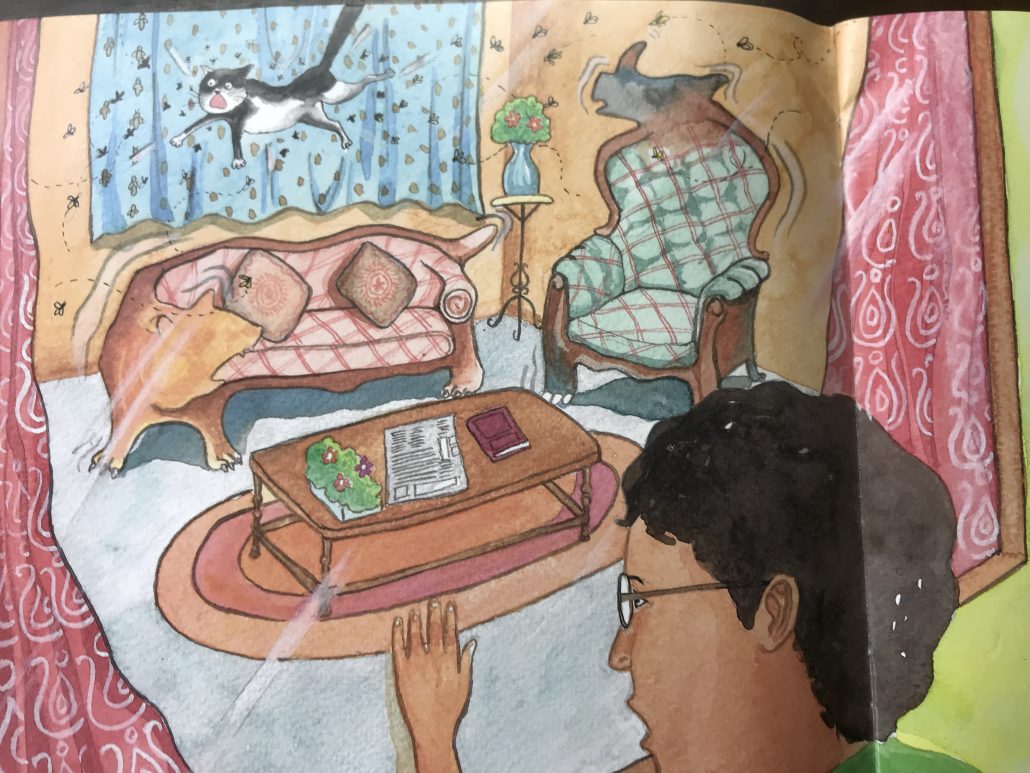 No matter what the danger, Neel on Wheels always comes to the rescue, which is why he is a hero in the eyes of his brother. As the brothers go out to the park, or are on the road, Neel and his wheelchair always manage to face and address the lurking dangers that await the duo.
The wheelchair becomes a symbol of strength and resilience. As one of the verses puts it:

Whatever the dangers before us,

Whatever the bumps in our way,

Whatever wild creatures attack us,

Neel's Wheels will save the day!
Neel on Wheels was a winner in the Children First writing competition organised by Parag, an initiative of Tata Trusts, and Duckbill Books.
In a sense, by changing the entire conception of the wheelchair as a tool that empowers Neel and makes him face the challenges before him, the book encourages young readers to alter common perceptions about children on wheelchairs.
Title: Neel on Wheels
Author: Lavanya Karthik
Illustrator: Habib Ali
Publisher: Duckbill Books
Genre: Picture Books
Age group: 2 to 6