Jane Austen…does she need any introduction? It is a truth universally acknowledged that the genius of Jane Austen stands in a league of its own. The year 2017 marks the 200th year of her death. She died in 1817, when she was but 41.
In order to commemorate her legacy, the Jane Austen's House Museum, located in Hampshire, in the United Kingdom, has displayed a special exhibit titled "Jane Austen in 41 Objects". This evolving exhibition tells the story of her life and legacy with reference to 41 different that were an integral part of her life, and continue to be a part of the permanent museum collection.
Bookedforlife highlights some of these objects. Let's go back to Austen time! If you're keen to know about Jane Austen Memorabilia, click here. Let's go back then to Jane Austen's England!
​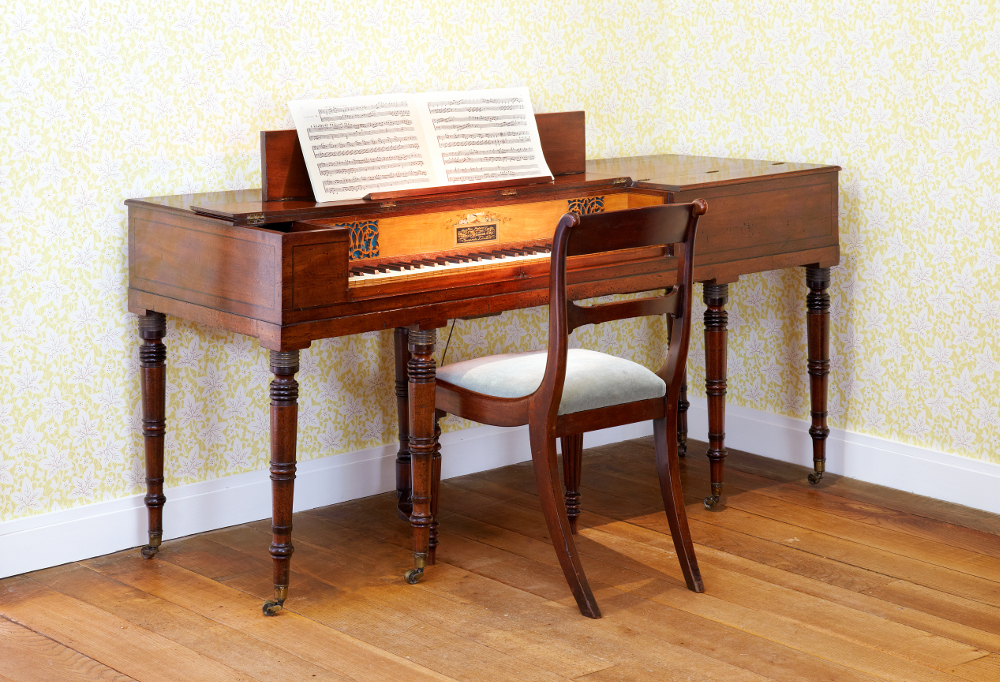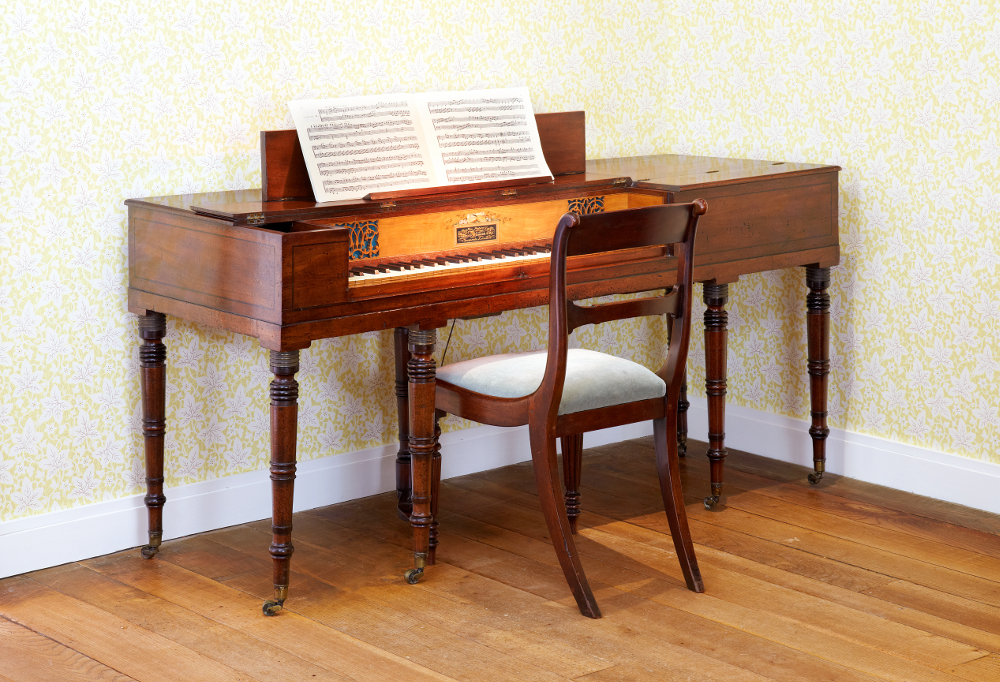 Clementi Piano
This is an 1813 square piano, similar to one owned by Jane Austen whilst at Chawton. Jane Austen fans know very well that music, especially playing the piano was something that her accomplished heroines did very well. Well, Jane was an ardent piano player herself. 200 years ago, enchanting music from Jane's piano must have enlivened her house! Jane's father encouraged this love for music and Jane also received formal instruction in music.
Jane Austen's Writing Table
This early 18th century walnut tripod table belonged to Jane Austen. This little table, quite unassuming and simple, is the one where Jane penned down all the timeless works that she is known for. The table is a part of the museum collection. It is placed in the dining parlour at Jane Austen's House Museum. Undoubtedly, it is one of the highlights of the entire collection. Jane used to place the table by the window to get full benefit of the natural light. She wrote daily. No wonder the table is iconic. Many visitors stand by and ponder, and some of them even cry, as they see this little object. Such is its aura!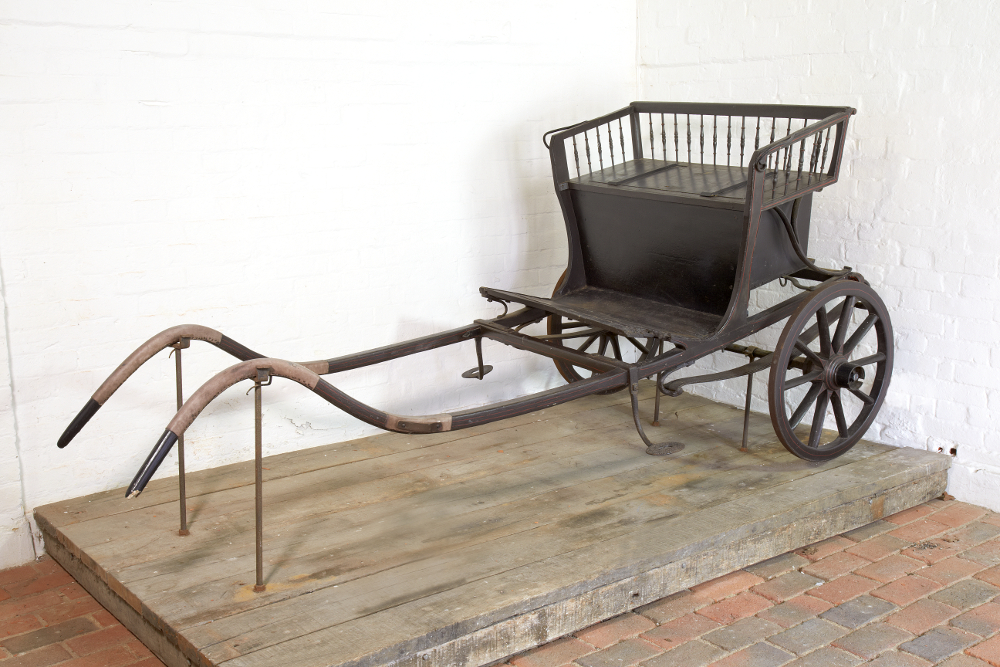 Jane Austen's Donkey Carriage
The carriage was made locally, probably for Jane's brother, Edward. It was a convenient and cheap form of transport compared to horses. The carriage was preferable to walking since the roads were often very mucky and dirty.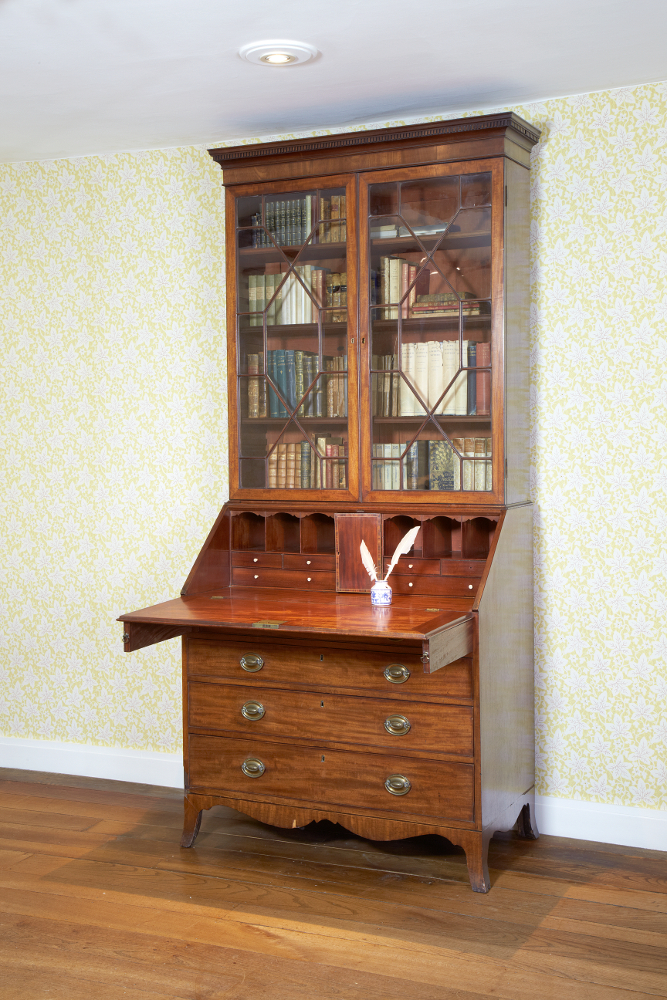 Rev. George Austen's Bookcase
This imposing and very beautiful piece of furniture was a part of Jane's life. This George III mahogany bureau bookcase, belonged to Jane's father, George Austen. He must have worked on this very desk, with his books all kept in the glass fronted display cabinet. The pigeon holes and small niches on the desk would have held his important documents. Jane would have watched him work here as he composed sermons, prepared lessons or wrote letters!
Austen Family Music Book, 'Juvenile Songs & Lessons'
This is a manuscript sheet music book for piano. Music was a key part of her life, but what makes this book special is that the scores have been copied out by Jane Austen herself. She copied music onto manuscript paper with great precision. However, it is her own touch to these scores that indicates that she did not merely copy them, but also imbued something of her own voice in these.
The manuscript book is titled "Juvenile Songs & Lessons". This is perhaps in the hand of the person who gave her the book. What is interesting though, is that underneath the title, in Austen's own script, appears the ironic line "for young beginners who don't know enough to practice." Now that's what we call the Austen touch!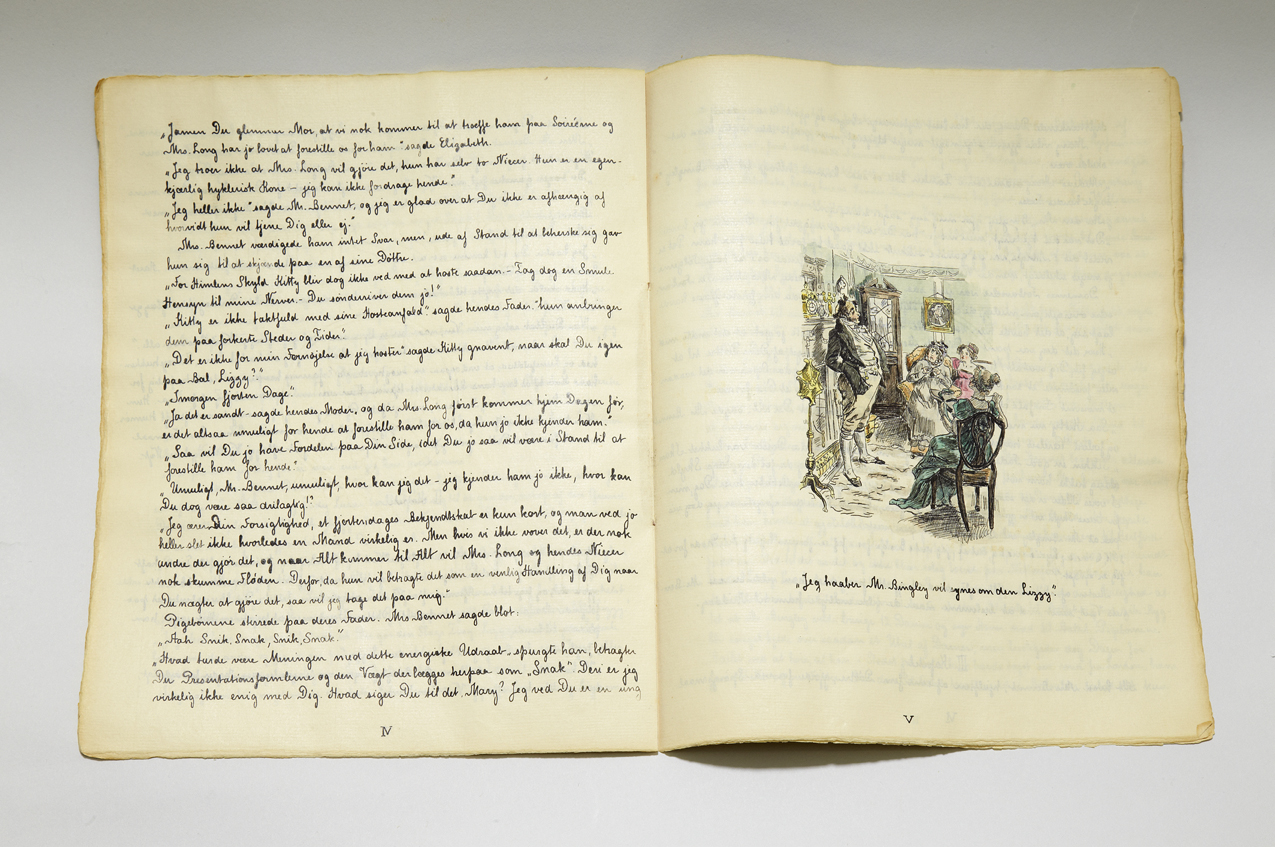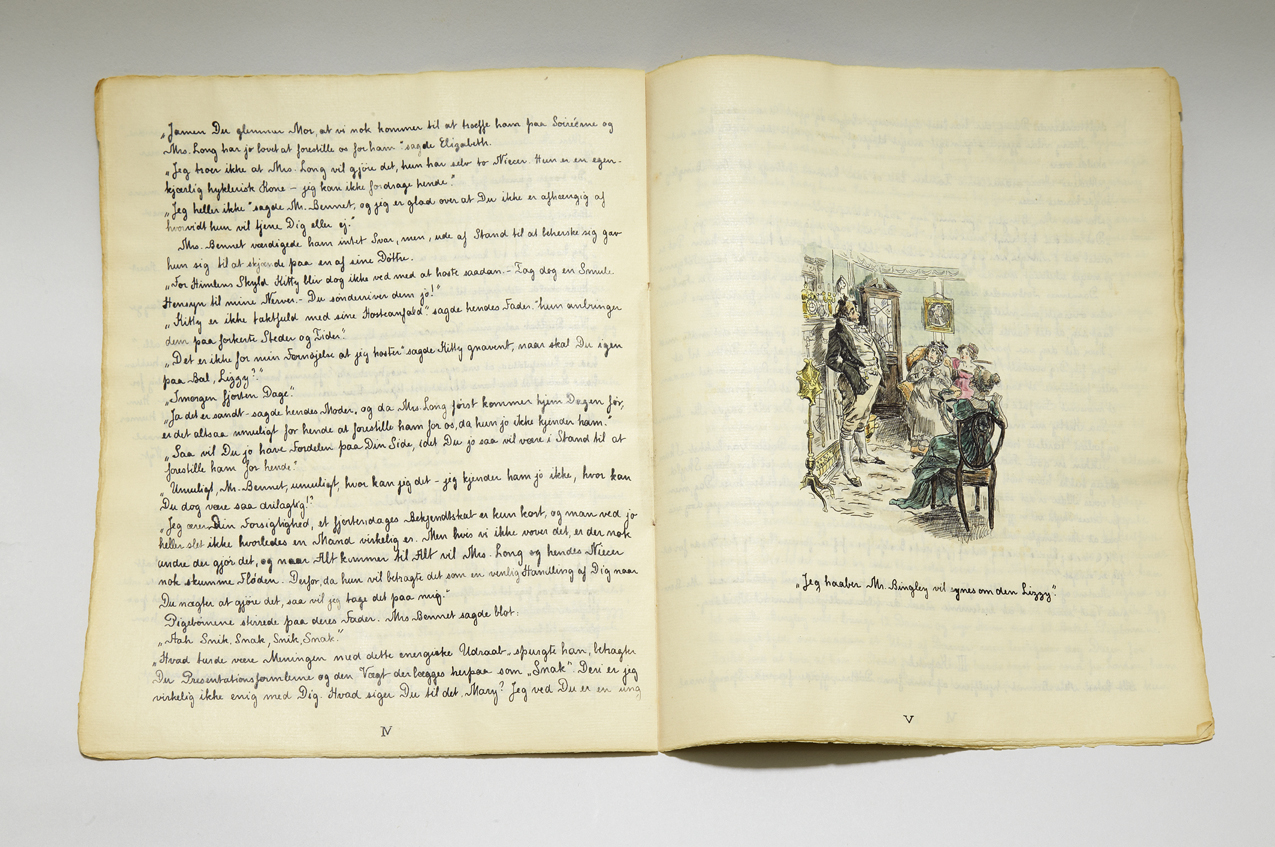 Danish Translation of Pride and Prejudice
No discussion of Jane Austen can end without a mention of Pride and Prejudice. Jane's novels have been translated into numerous different languages. This book is a handwritten translation of Pride and Prejudice in Danish, made in 1904 by two Danish sisters for their mother who wanted to read the book her daughters loved so much. The beautiful transcription and the wonderful painted illustrations (copied from Charles E. Brock's illustrated edition of Pride and Prejudice in 1895) make this object a beauty! There is embroidery on the front and back cover as well. In a sense it is heart-warming to see how the love for Austen lead to such breath-taking craftsmanship!
Even 200 years after her death, Jane Austen is still alive through her books in virtually every part of the world. This is a year of nostalgia. For all those who have loved her works, a look at some of these objects will provide a deeper insight into her life and times.
Pictures provided by the
Photo credits: Peter Smith for Clementi Piano, Donkey Carriage, Writing table and George Austen's bookcase.
Jane Austen's House Museum for Austen Family Music Book and Danish Translation of Pride and Prejudice.